SEAT VENTILATION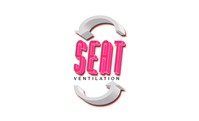 SEAT VENTILATION (FRANCE) with nearly 50 years of experience in the field of laboratory fume extraction systems, SEAT VENTILATION, has become one of the few leading manufacturers of polypropylene fans in the world.
Our products are corrosionresistant polypropylene fans and blowers, but also airflow monitors and controls for laboratory fume cupboards.
Our areas of application are: Laboratories, chemical industry, electronics, hospitals etc.