DANFOSS – VARIABLE FREQUENCY DRIVE (VFD)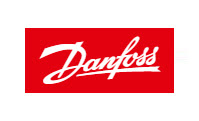 Danfoss engineers technologies that empower the world of tomorrow to build a better future. Driven by the power of an electrified society, and fueled by the opportunities of going digital, Danfoss is dedicated to engineering solutions that can unleash the potential of tomorrow.
With the remarkable fit and functionality of VLT® drives , they can be put to profitable use with applications in, for example, the Food and Beverage, Water and Wastewater, HVAC, Refrigeration, Material Handling or Textile industries.
Product List
Variable Frequency Drive (VFD)
Soft Starters
Harmonic Filters
Decentral Drives, Motion Drives & Gears Motors
Download Brochure