COMMERCIAL AIR CURTAINS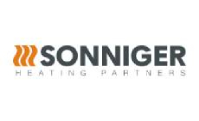 We supply a wide range of Air Curtains for commercial as well as industrial applications. An air curtain is a fan-powered device that creates an invisible air barrier over the doorway to separate efficiently two different environments, without limiting the access of the people or vehicles. We are working with many specialized manufacturers who are manufacturing the standard sizes as well as custom sizes based on the project requirements.
Our Air Curtain solutions are cost effective and reliable solutions which are tailored to your needs.